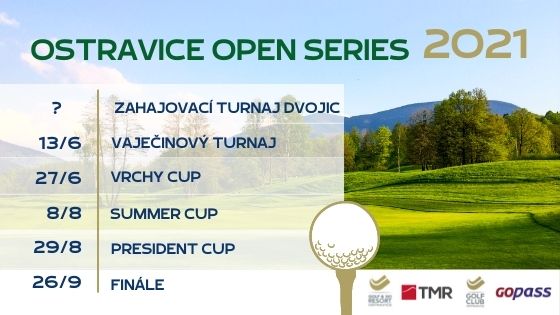 Milí golfisté, ZAHAJOVACÍ TURNAJ DVOJIC se přesouvá na neurčito (původně 16.května).
Vládní opatření bohužel zatím nepovolují organizaci turnajů. Ohledně náhradního termínu se Vám snad již brzy ozveme.
Mockrát děkujeme za pochopení a budeme se těšit na Vaše skvělé výsledky!
Dear golfers, THE OPENING TOURNAMENT OF THE PAIRS is postponed indefinitely.
Unfortunately, government measures do not yet allow the organization of tournaments. We will hopefully contact you about the replacement date soon. Thank you very much for your understanding and we look forward to your great results!
Golf & Ski Resort Ostravice